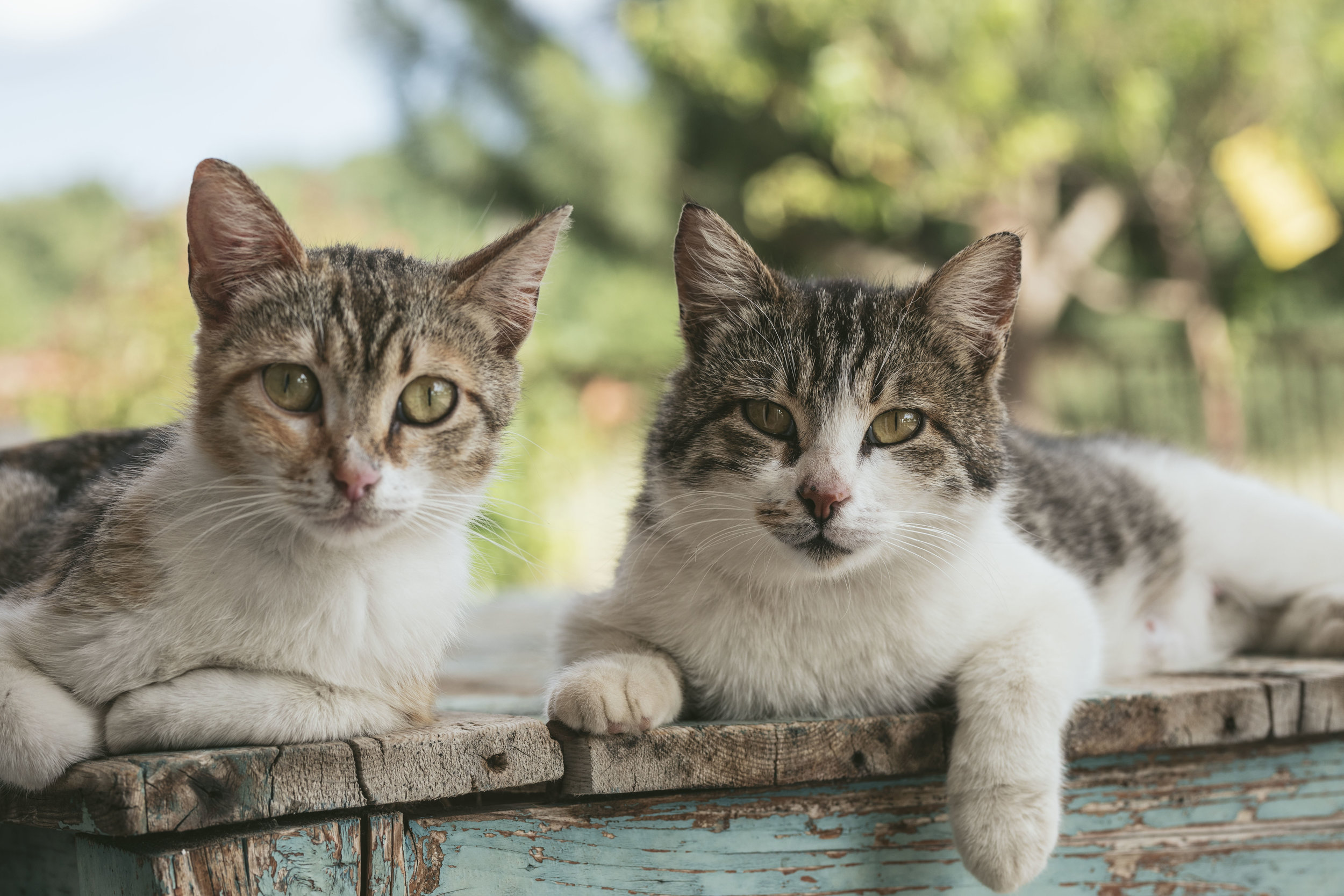 Low Cost Spay & Neuter Programs
What's the difference between a "Low Cost Spay/ Neuter" surgery versus a "Full Price" Spay/ Neuter surgery? Good question! There are a few main differences:
A Low Cost Surgery does NOT have pre-anesthetic blood work performed with your pet

A Low Cost Surgery does NOT have an IV catheter placed in your pet

A Low Cost Surgery does NOT have IV Fluids administrated to your pet during surgery

A Low Cost Surgery utilizes different anesthetic drugs. These drugs are safe, but less expensive and last a lot longer than the newer generation anesthetic drugs.
So what does all this mean?
The surgical technique (spay or neuter) is performed exactly the same way whether it is a "low cost" surgery or a "full price" surgery. However, without pre-anesthetic blood work we may not be aware of an important underlying disease that can cause serious complications during or after surgery. Additionally without an IV Catheter we will be unable to administer immediate life saving medications if your pet experiences complications while under anesthesia. Lastly, without IV fluids being administered throughout surgery your pet is at an increased risk of anesthetic and surgical complications.
Does it really matter?
Well, sometimes it does! Every year we will catch a serious life threatening disease in a seemingly healthy pet having pre-anesthetic blood work performed for routine surgery. Without this blood work these pets would surely have had anesthetic complications and some might even have died. Every once in awhile we have a pet needing additional medications administered under anesthesia to maintain a good heart rate and blood pressure and need that IV Catheter in place to do so.
There are three ways to access Low Cost Spay & Neuter Programs in Chatham County: Chatham County Animal Control Voucher (CCAC), CARE (Chatham Animal Rescue & Education Voucher, PAH Voucher. There are income limitations for CCAC and CARE vouchers.
All Surgeries MUST be scheduled in advance and are performed on Wednesdays and Thursdays only. We cannot accommodate dogs larger than 65 lbs through ANY low cost voucher program.
Chatham County Animal Control Chatham Animal Education & Rescue PAH Voucher Program
Includes spay/ neuter

Rabies vaccine additional $5.00

Pain medications additional fee (price varies)

Additional costs for pets in heat, pregnant or retained testicle

We cannot accommodate dogs over 65 lb in the low cost programs

Must be resident of Chatham County

Income/ Financial limitations for applicant

Must fill out application at (click link above):

http://www.chathamnc.org/home/showdocument?id=4880

Call for additional information: 919-542-7203
Voucher Cost; $20.00, or FREE during special campaigns
Includes spay/ neuter and all vet recommended vaccines

Pain medications included if vet recommended

No additional costs for in heat, pregnant or retained testicles

PAH cannot accommodate dogs over 65 lb in the low cost programs

Must be a resident of Chatham County

Must meet income requirements

Must fill out application at (click link above):

https://www.chathamanimalrescue.org/spayneuter.php or call 919-542-5757

Spanish Language application available
Cost: varies for size of pet, male or female, dog or cat
Includes spay/ neuter

Vaccines at additional reduced fee

Pain medications included

additional costs for pets in heat, pregnant or retained testicle

We cannot accommodate dogs over 65 lb via low cost programs

Must be resident of Chatham County

Must fill out application via link above