Resort Boarding
We offer a small boarding facility for dogs, and a separate, private boarding room for cats. Because our facility is small we spend a lot more time with the animals allowing them plenty of free time outside their rooms and condos.
Dog Boarding
Each dog, or family of dogs, has their own private individual room. Rooms include a ceiling fan, glass doors and cots. If you bring your own dog bed, crate, toys, etc we will happily arrange them in their room as well.
We are unique in that we do not charge extra for additional time outside, cuddle time, etc as we feel every pet deserves to have a quality time while boarding. The only things that are associated with additional fees are administration of medications or pets with special needs.
Play Time
We are unique in that we do not charge extra for additional playtime. We feel your dog should enjoy their time here as much as possible and the more time they get to be outside in the yards the better! If they are good with other dogs we offer group playtime for no additional charge. The dogs are outside at least 4 times daily, and if the weather is nice they may stay out for an hour or more.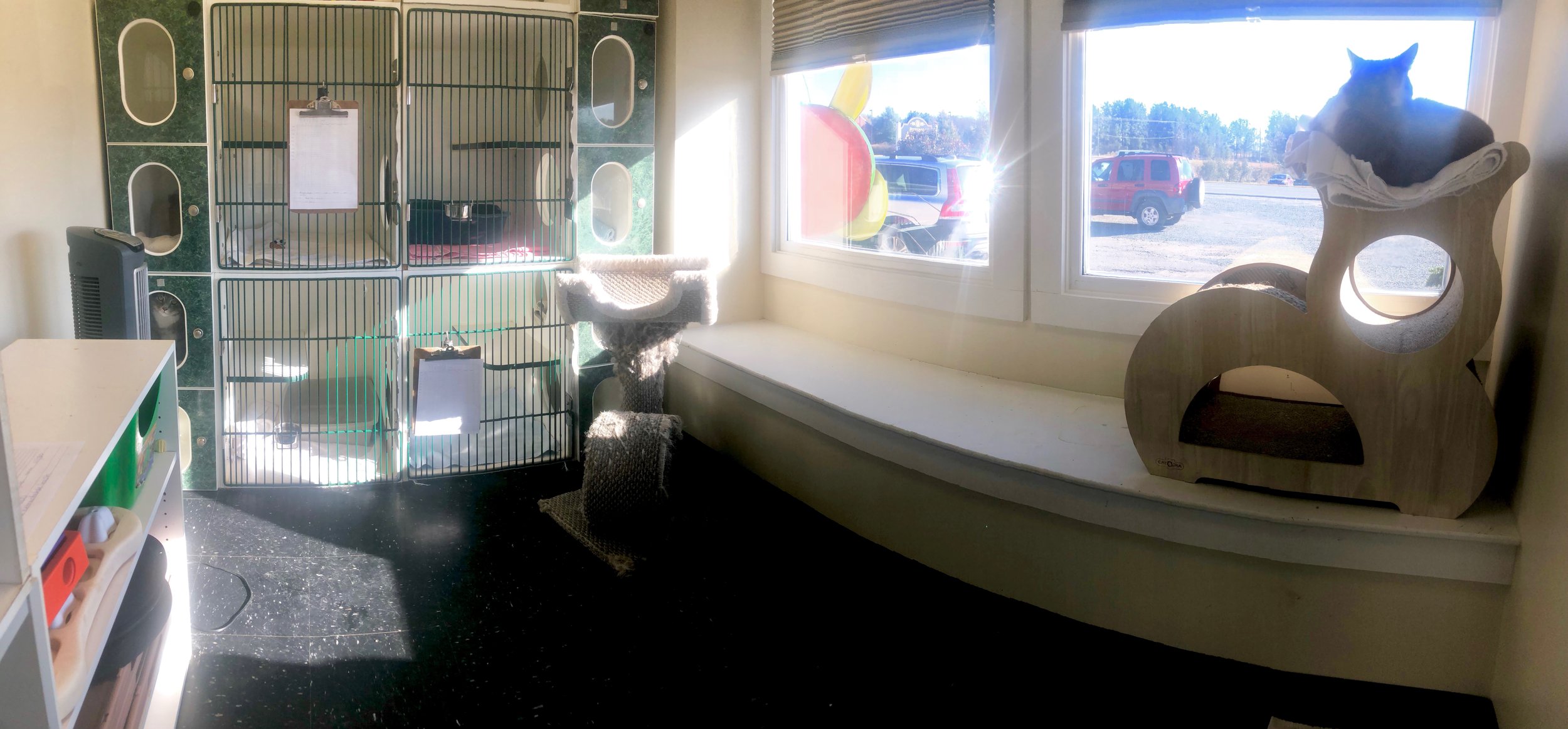 Cat Boarding
Our separate cat boarding room is on the opposite side of the building from the dog boarding area so it is quiet and serene. They enjoy a large window so they can look outside and get plenty of sunshine. Each cat has their own multi-level, multi-room condo. If you have multiple cats their condos can be attached to enjoy a large space that they can share and move around freely. Each cat, or family of cats, get to enjoy "free time" to roam around the entire cat room to scratch on a post, sit in the window or play with the toys.